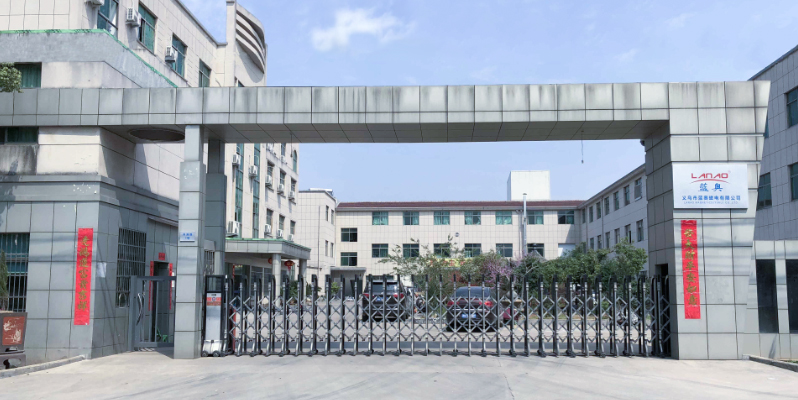 Yiwu Lanao Magnetoelectric Co. , Ltd. was founded in 2002. The company is located in Yiwu, Zhejiang, the largest small commodity wholesale center in the world. The factory integrates R&D, production and sales. Strict production management, strong product design and development capabilities, and flexible operation.
The company has two workshops: One workshop: Specializing in the production of magnetic darts, with beautiful appearance and different styles, specializing in the production of magnetic darts; in 2003, it successfully provided 100,000 gifts for Philips' business promotion. The second workshop specializes in the production of iron film; rubber magnets of the same and opposite sex; roll magnetic strips; advertising magnetic strips; magnets for cosmetic boxes; health magnetic strips; bathroom magnetic strips; refrigerator magnetic strips; roll magnetic sheets; Including luminous refrigerator magnets with beautiful shapes and colors and 3D refrigerator magnets); magnetic puzzles; magnetic picture frames; epoxy dolls; tin dolls; magnetic bookmarks; magnetic message boards; magnetic knife holders and knife holders magnetic strips; magnetic phone books; advertisements ; Gifts and other magnetic toys; rubber and plastic magnetic powder of the same and opposite sex; reduced iron powder; sintered NdFeB; bonded NdFeB; ferrite magnets; magnetic materials and products; plastic and rubber products; metal products. Magnetic darts and magnetic refrigerator stickers can print LOGO and various slogans, which can help your company quickly increase its reputation. DIY magnetic printed matter can help children improve their reflection and practical skills. Our products are exported to Europe, America, Japan, Southeast Asia, and have become a long-term supplier of many Fortune 500 companies.
The company has invested a lot of manpower and material resources to develop and research magnetic products, and has strong technical force. Technical engineers have extensive experience in magnet production and have a deep understanding of various magnetic materials. Currently has its own patented product: exquisite high-end magnetic business cards.
The company's excellent product quality is the basic guarantee for the sustainable development of the company, and it is also the goal and motivation of our company. We will work hard, operate with integrity, and offer more assured products and considerate services to all customers.
   The company's quality policy:
   Safe production; sustainable development.
   Guarantee quality; make customers satisfied.
   The company's business philosophy: Survive with good quality;
   Seek benefits with high efficiency and energy saving;
   Seek development with management innovation.